Monthly Archives: March 2021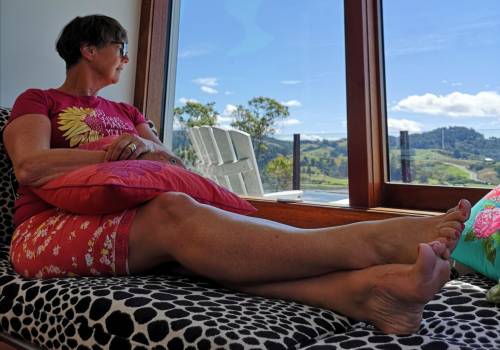 Or is simply because, yes, like you, I do have plenty of other things to do!
Know More
What our guests have said
Spent two nights at Sunlover as part of our 3 week trip to NZ and wish we had stayed longer. Chris & Donna made us very welcome, the accommodation was 1st class and the views stunning. Would definitely stay there again if we come back to NZ - 5 out of 5.
Ruth and Mervyn
This is one of the nicest places I have ever stayed. Wonderful views very comfortable accommodation run by delightful people. Chris and Donna made us so welcome in their lovely home, every comfort had been thought of, a beautiful residents lounge with fridge AND ice machine for the G&Ts,...
Philippa, United Kingdom
"We stayed for 3 fabulous nights and loved every minute. Chris and Donna are warm and welcoming hosts who made us feel at home in their fantastic house. The breathtaking views across the estuary from the balconies are incredible, watching the birds in the sunshine is a delight and there is...
Brighton & Hove, United Kingdom
Read More