Category Archives: Life Style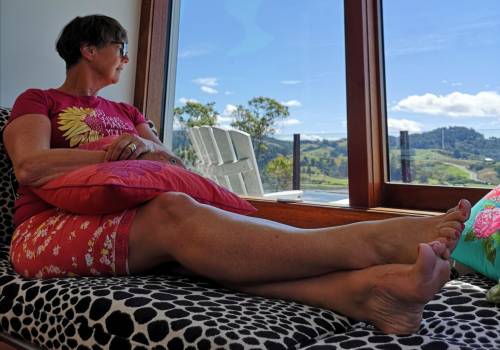 Or is simply because, yes, like you, I do have plenty of other things to do!
Know More
What our guests have said
We loved our stay here! Nestled between the trees in Tairua, Sunlover's cosy lounge room and elegant bedrooms open out to a huuuuuge and beautiful deck. We spent most of the afternoon reading in the sun, listening to the birds and enjoying the peace and quiet.
Angie, New Zealand
This is one of the nicest places I have ever stayed. Wonderful views very comfortable accommodation run by delightful people. Chris and Donna made us so welcome in their lovely home, every comfort had been thought of, a beautiful residents lounge with fridge AND ice machine for the G&Ts,...
Philippa, United Kingdom
"We stayed for 3 fabulous nights and loved every minute. Chris and Donna are warm and welcoming hosts who made us feel at home in their fantastic house. The breathtaking views across the estuary from the balconies are incredible, watching the birds in the sunshine is a delight and there is...
Brighton & Hove, United Kingdom
Read More