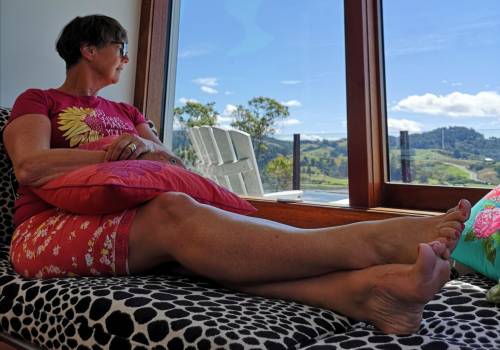 Or is simply because, yes, like you, I do have plenty of other things to do!
Know More
What our guests have said
One word - Stunning! Well some other words as well; welcoming, friendly, informative, delicious. No-one, but no-one, would not love this beautiful place with its lovely hosts. It's also a great base from which to see the gorgeous Coromandel region
Simon
We stayed here for 2 nights during our tour of NZ. What a find. Donna & Chris made us feel like members of the family in their beautiful home. The room, the breakfast & the views were all perfect. You can even have a bath gazing at the stars!!
Judith
The best B&B we have ever stayed in. Gorgeous location, superb accommodation, with delicious breakfasts. What more could one ask for. Every detail first class. A visit- if you can book one- is a must! Thank you Donna Read less
Bishop
Read More